Nearly 48 hours after the exam eCertificate will be ready. You will receive email notifying you that your eCertificate is available: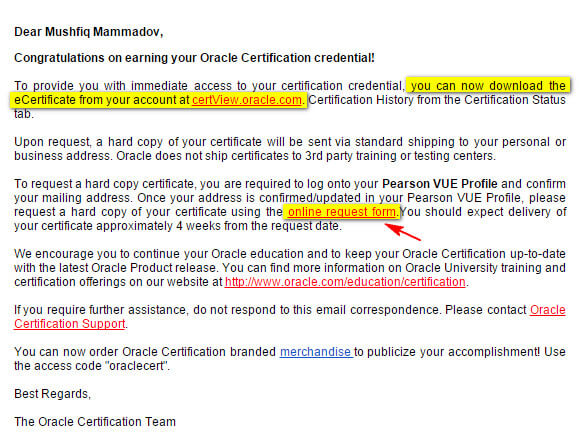 For printing eCertificate or downloading it as pdf format, go to CertView where you will be see "Download my eCertificate", select it and after click "Print".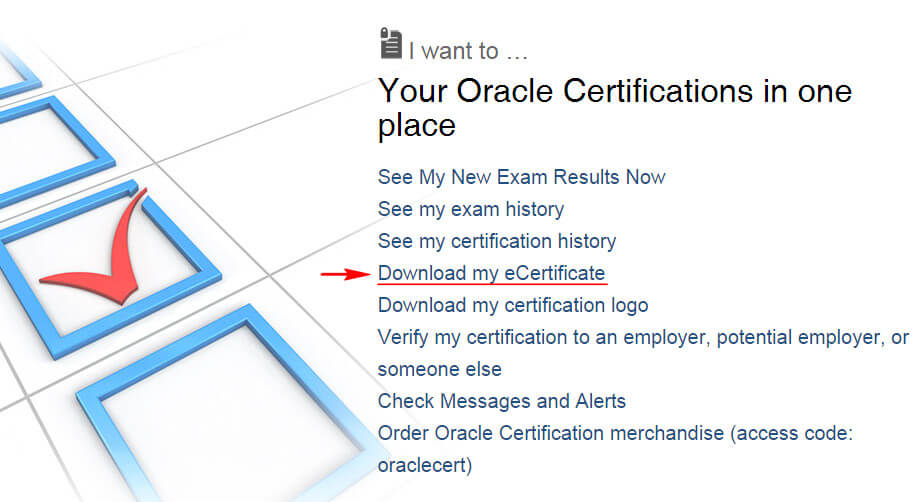 Then:

If you want hard copy of your certificate you must request for this. A hard copy will only be sent upon request. Request process is simple, you should fill out form and send. On the above we noted that you will be informed with email when your eCertificate is avaliable. If you look carefully you will see that there is a link of online request form. When you click this link request form window is opened: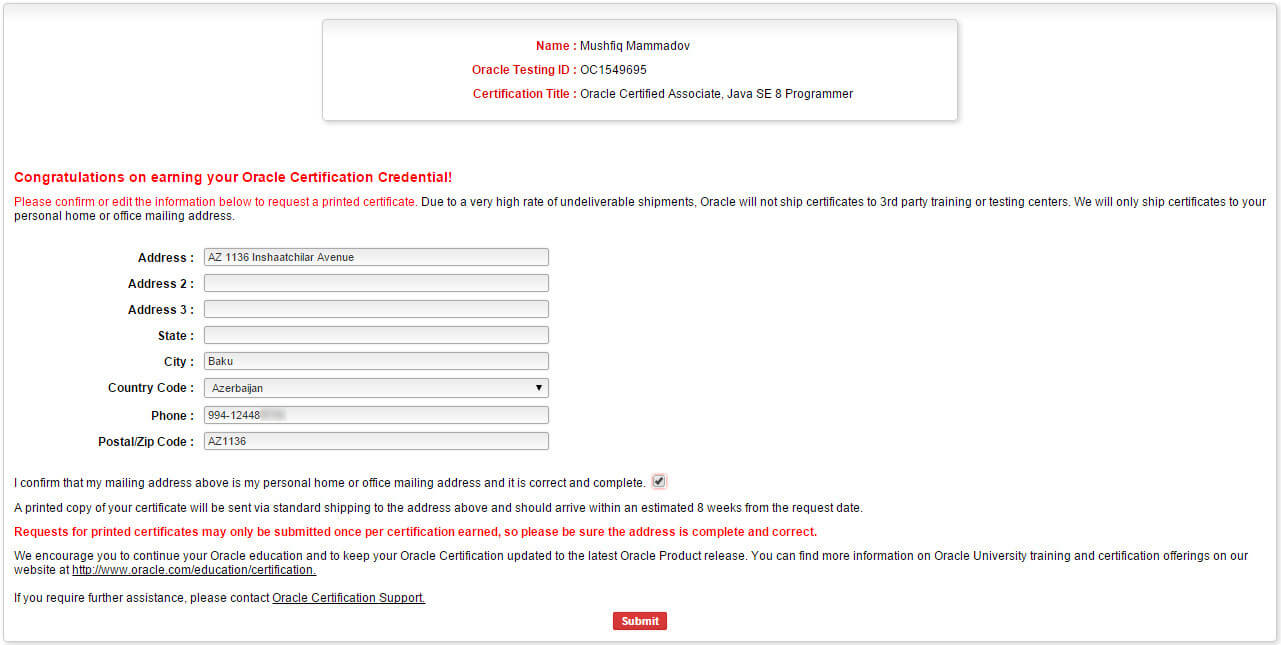 Follow instructions and be sure you entered all of the information correctly then click "submit" button. You should expect delivery of your certificate at the address that you write approximately 4-8 weeks from the request date. My certificate arrived in 4 weeks and design of hard copy is a little different from eCertificate: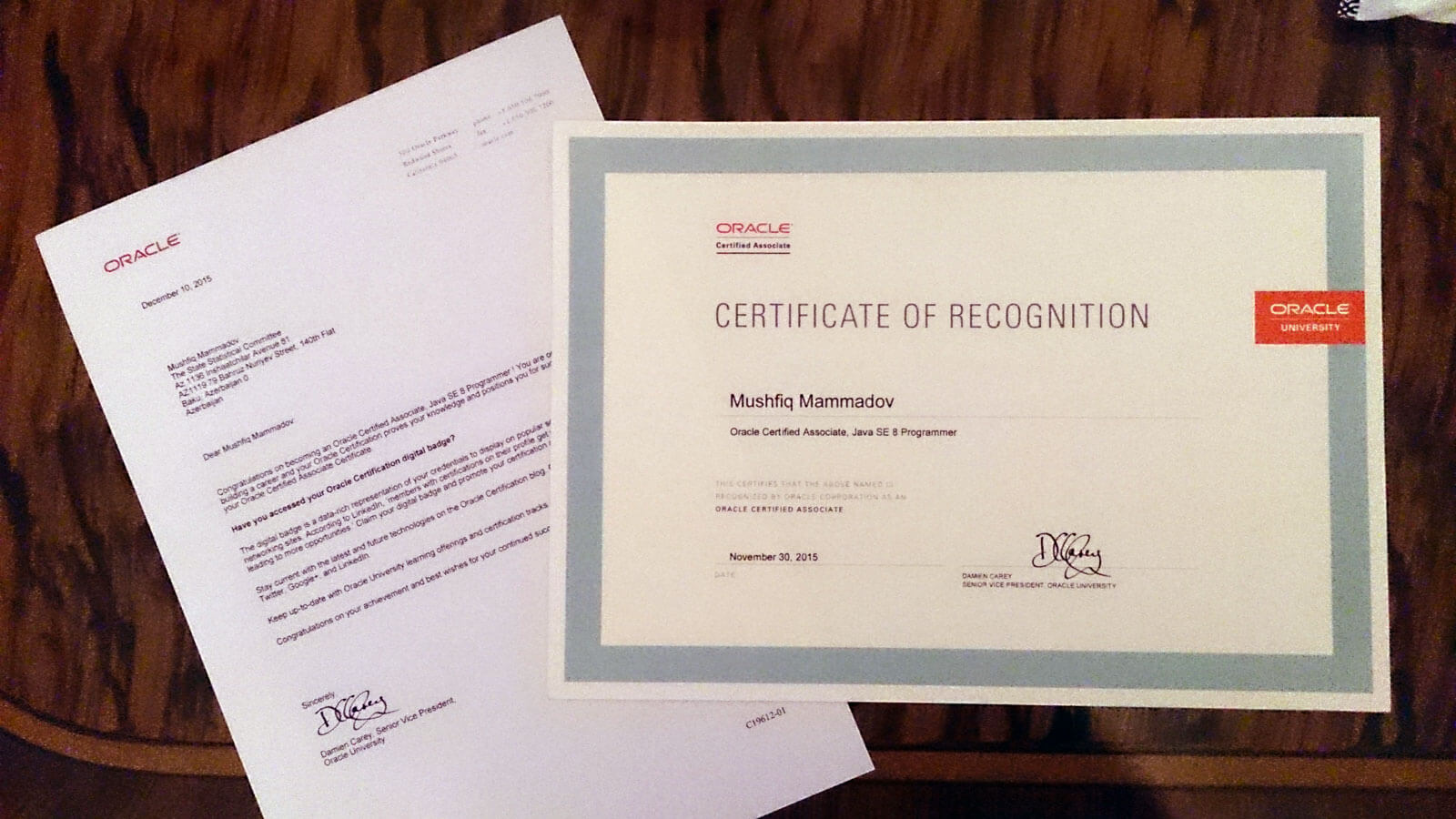 Good luck!
Note. According new policy of Oracle the hard copy printed certificates are no longer available. You can still download eCertificate as pdf and print it yourself. Thanks to Viktor Logwin for feedback.